Running an online store with WooCommerce provides great flexibility, but what if you want to expand your business to physical locations or streamline your in-store operations? That's where POS (Point of Sale) plugins and tools come into play. By integrating a reliable POS system, you can enhance your WooCommerce store's functionality and manage both online and offline sales seamlessly. In this article, we'll explore some top POS plugins and tools for WooCommerce, and we'll also introduce the Hippoo Android app, which offers an exceptional user experience, ease of access, and a special limited-time offer.
WooCommerce POS by WooCommerce(Paid): WooCommerce POS is an official plugin by WooCommerce itself, making it a trustworthy choice. It seamlessly integrates with your existing WooCommerce store and allows you to transform your computer, tablet, or mobile device into a powerful point-of-sale system. You can manage in-store sales, inventory, customer information, and even accept various payment methods.
Square for WooCommerce: Square for WooCommerce is a popular POS plugin that combines online and offline sales management. With this plugin, you can synchronize your WooCommerce inventory with Square, allowing you to sell both online and in-store while automatically updating stock levels in real time. Square's intuitive interface and extensive reporting capabilities make it a reliable choice for businesses of all sizes.
Lightspeed POS(Paid): Lightspeed POS is a comprehensive retail management system that offers seamless integration with WooCommerce. It provides an array of features, including inventory management, customer management, sales reporting, and multi-store support. Lightspeed POS allows you to handle in-store and online sales effortlessly, ensuring your inventory is always up to date across all channels.
Hippoo Android App – The Ultimate POS Solution: If you're looking for a POS solution that goes beyond the standard plugins and tools, the Hippoo Android app is your answer. With its feature-rich functionality and exceptional user experience, Hippoo takes your WooCommerce store to new heights.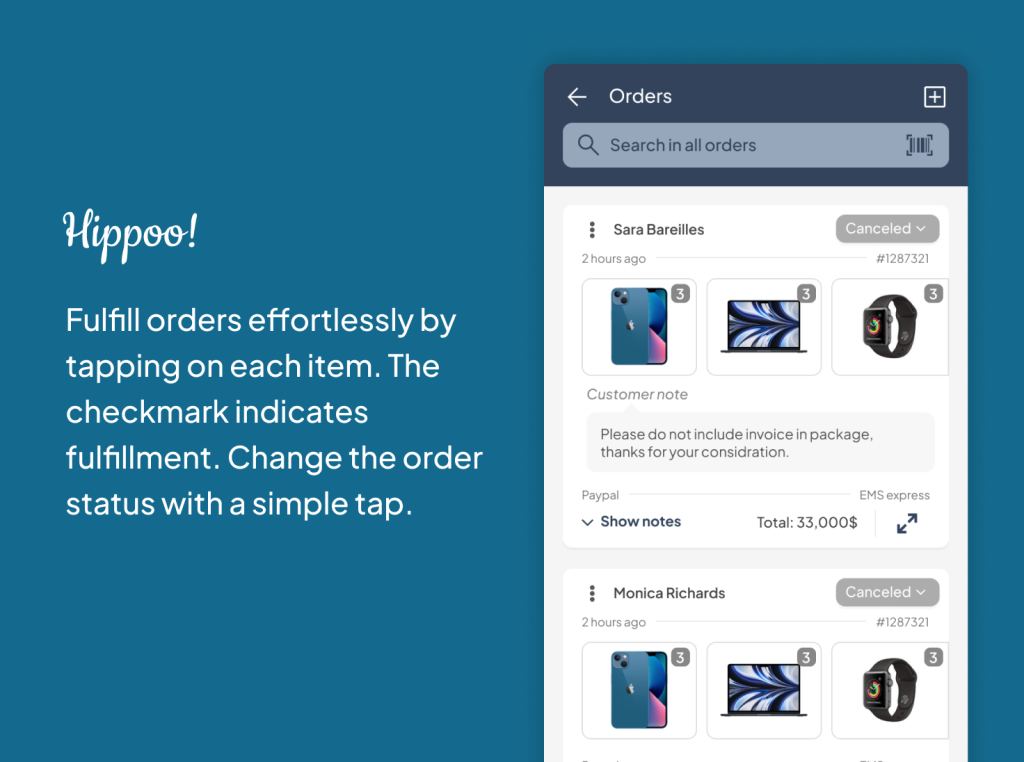 Hippoo Android app offers:
Superior User-Friendliness: Hippoo provides an intuitive and user-friendly interface, making it easy for both staff and customers to navigate through the point-of-sale process.
Seamless Integration: The app seamlessly integrates with your WooCommerce store, enabling you to manage online and offline sales effortlessly from a single platform.
Easy Access: Hippoo is compatible with a wide range of Android devices, empowering you to use your preferred device as a portable point-of-sale system.
Exclusive Limited-Time Offer: Hippoo Android app currently offers three months of free usage, allowing you to explore its benefits and witness firsthand how it enhances your business operations.
Conclusion: Integrating a reliable POS plugin or tool with your WooCommerce store can significantly improve your business's efficiency and growth potential. While various options are available, the Hippoo Android app stands out due to its exceptional user-friendliness, easy access, and seamless integration. Don't miss the opportunity to take your WooCommerce store to the next level with Hippoo, especially with the current limited-time offer of three months of free usage. Upgrade your point-of-sale system today and unlock new possibilities for your business.